Enterprise Engagement Curriculum and Certification
The following individuals contributed in critical ways to the creation of the curriculum and tests.
Curriculum Directors

Allan Schweyer—Director of Curriculum and ISO Certification Development
Allan Schweyer oversees the online learning platform for the Certified Engagement Practitioner program and the Advanced Engagement Practitioner program to prepare practitioners to support ISO 10018 certification. He is President of TMLU, a learning center that develops corporate and association learning academies containing certified custom courses that can be accessed internally and shared with clients and customers. He is Chief Academic Officer for the Incentive Research Foundation, a leading research organization focused on motivation, including incentives, rewards, and recognition, and President of ASFM, a human capital consulting firm that provides research, analytics and training on human capital issues for companies of all sizes and government, including U.S. federal government agencies and departments.
Bruce Bolger—Co-Director, Curriculum and ISO Certification Development
Bruce Bolger is Founder of the Enterprise Engagement Alliance; co-founder of the International Center for Enterprise Engagement; Publisher of ESM (Engagement Strategies Media) at EnterpriseEngagement.org, and President of the Engagement Agency, which supports companies seeking to profit from ISO 10018 certification. He serves on the ISO human resources Working Group 260 and proposed the creation of the first employee engagement standards now under development. Bolger was formerly editor and publisher of Incentive magazine, co-author of two textbooks available on incentive program design, and has consulted, written and spoken extensively on engagement, business development, and motivation.
Contributors
Dr. Laurie Bassie

, CEO, McBassi & Co.
Dr. Laurie Bassi is an internationally-renowned HR analytics expert. In 2001, she founded McBassi, a leader in using behavioral economics to improve organizational performance. She works with McBassi clients, ranging from start-ups to Fortune 100s, to help them unleash human capability within their organizations.
Susan Forgie — Vice President of Customer Experience and Digitalization, ASSA ABLOY Hospitality


Susan recently joined this global leader in security technology for the hospitality industry to head up its customer service operation. Before that, she was with McAfee for 15 years and in the hi-tech industry for over 25. She has been focused on Customer Experience exclusively for the last 12 years. Prior to McAfee, she had various management and technical positions for both the private sector and the US Army. She has a Bachelor of Science degree in computer science, has lived in Europe for 7 years and has traveled extensively globally.
Paul Hebert — Senior Director, Solutions Architecture, the Creative Group 


Over the course of 20 years, Paul has worked closely with clients to design their influence, marketing, motivation, incentive, recognition and reward programs to increase effectiveness and reduce costs. Through the use of proven motivational theory, behavioral economics and social psychology he has driven extraordinary company performance. He is widely considered an expert on motivation and incentives and has been interviewed by the BBC, quoted in USATODAY, published in Loyalty360 magazine, published whitepapers and articles for HRM Magazine, is a contributing author on the Fistful of Talent blog, is a founding editorial advisor for HRExaminer, and is the Social Media Editor for the Enterprise Engagement Alliance. Paul's contributions to his own company's blog can be found here.
Melanie Lewis


Melanie Lewis is a senior consultant with the Enterprise Engagement Alliance and has helped implement a new training service on the emerging field of Enterprise Engagement. Lewis most recently was Director, Commercial Engagement at AstraZeneca, capping a 27-year career there that began in human resources and culminated with pioneering work in the area of Enterprise Engagement. She was primarily responsible for leading engagement initiatives within the U.S. Sales Organization. Melanie helped develop the test for certification program.
Barbara Porter
Gary Rhoads

— Stephen Mack Covey Professor of Marketing & Entrepreneurship, Department of Business Management, Brigham Young University
Gary K. Rhoads holds a Ph.D in Marketing from Texas Tech University and is currently the Stephen Mack Covey Professor of Marketing and Entrepreneurship at Brigham Young University. He is founder of Xvoyant, a sales engagement startup, and before that of Allegiance, now MaritzCX. He has published articles in the Journal of Marketing Research, Journal of Marketing, Journal of Personal Selling and Sales Management and serves on the board of advisors for the Center of Economic Development and Opportunity to help start-up firms successfully launch in Utah. Rhoads is the co-author of two entrepreneurship books: Stop Think Lead: Managing the Unexpected Bumps in The Road (2012)and BoomStart Marketing: Finding, Funding and Marketing New Ideas (2012) that highlight the best leadership and marketing practices of successful entrepreneurs.
Dr. Charles A. Scherbaum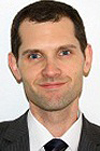 — Associate professor of psychology at Baruch College, City University of New York.
Charles' research and consulting focus on analytics, employee and customer research, and assessment. Recent research has focused on linking employee attitudes to organizational outcomes, employee survey methods; sources of bias and construct-irrelevant variance on standardized cognitive tests; non-cognitive predictors of job performance; detecting lying and dishonest responding, attitudes toward stigmatized employees, attitude measurement, and employee selection. Charles received his Ph.D. in industrial and organizational psychology from Ohio University.
Kevin Sheridan

 — Kevin Sheridan LLC
Kevin Sheridan has over 30 years of experience in human capital management and employee engagement. He is a best-selling author of Building a Magnetic Culture and The Virtual Manager, and is a frequent speaker on engagement. Prior to forming Kevin Sheridan LLC, his speaking and consulting business, Kevin founded HR Solutions International in 1995, a firm specializing in measuring employee engagement and teaching best practices, which recently sold.
Rodger Stotz — Chief Research Officer, The Incentive Research Foundation, and Principal, Delta Qi Consulting


Rodger is a speaker, author and business consultant to major corporations, Rodger Stotz founded Delta Qi Consulting, following a 30 year career in sales management, human resources, and incentive program design. He is also the Chief Research Officer for the Incentive Research Foundation and a member of the Board of the Enterprise Engagement Alliance. Roger is a faculty member for WorldatWork; has earned the designation of Certified Performance Technologist with the International Society for Performance Improvement, and holds the designation of Certified Professional in Incentive Management from the Incentive Marketing Association.
Gina Valenti

— Vice President, Brand Hospitality – Focused Service Brands, Hilton
Gina is responsible for the owner services infrastructure and support required to build and maintain superior relationships with Hilton Worldwide owners and franchisees around the globe. Gina also spearheads enterprise-wide owner contact, communications, customer relationship management and engagement. In addition, Gina leads owner events and other owner loyalty initiatives.