Connecting People and Profitability
Learn Why the Engaged Company Stock Index Has
Outperformed the S&P 500 by 21.4% Over 4 Years...
S&P 500
Engaged Company Stock Index
Engaged Company Stock Index



Become a Member of the
Enterprise Engagement Alliance
Demonstrate your commitment to a new profession
dedicated to helping organizations achieve their goals
through people.

Aligning Engagement
Across Your Organization
We help organizations increase profits by engaging
customers, distribution partners, employees,
vendors, communities, and shareholders.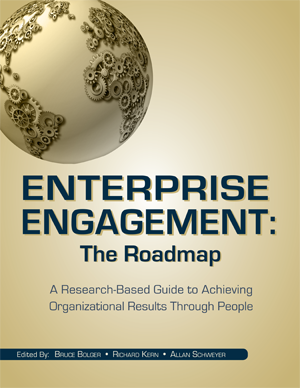 Putting Theory Into Practice
Profit from education designed to help
organizations implement ROI-based
engagement programs to achieve
key sales, marketing, human resources,
and other objectives.

Business Development for Solution Providers
We help providers of engagement services profit from
this field with business planning, training, marketing,
technology, and other support services.
Engaged Company Stock Index
Here are the latest results for the Engaged Company Stock Index, which tracks the
long-term results of companies with high levels of customer, employee, and
community engagement as determined by independent data sources compiled by
Good Company Index. Click here for more information.
The results below reflect the stock market performance of the Engaged Company Stock Index from
Oct 1, 2012 to September 30, 2016
Engaged Company Stock Index began at $10,000 on Oct. 1, 2012.